Artificial Plant & Flower Manufacturer Wholesale Supplier - Pollux Enterprise
As an artificial plant and flower manufacturer, our artificial plant space and artificial flowers create an oasis in the concrete interior for the benefit of the humans working in the space. It stays in the environment around the plant for a longer release. You can reach out to artificial plant and flower wholesalers and use artificial plants and turn it into an oasis. Find a faux plant that works for you and increase your well-being with a manufactured look.
Having an artificial plant doesn't need your time, energy or expertise to adjust this. They might be a good option. They can be good for machines and dark plants in the room, and if they give birth to people who are very sensitive to people they need very few pests, don't attract pests, and will never die on you. You can choose from a variety of styles and artificial plant suppliers provide suitable styles? The following section would definitely help you.
Make good use of artificial plants and flowers in interior design - Sourcing from a supplier or wholesaler
Do you spend 90% of your time in your room, an apartment or an office? Of these, you want air purification, comfort in the space, which is not common, so that you can create stress and productivity and enjoy your space.
It turns out that being surrounded by plants has a positive effect on our physical and mental health. Plants make your employees happier and healthier. If you wish to outfit your building or office with live plants, you will also have to pay fixed watering, pruning, cleaning, and often complete replacement costs. Plants can get sick, they dry out over long holidays, and wilt in low light, all of which will only cost you more. If you weren't obsessed with natural objects, you would never consider growing plants. We all know that caring for plants takes a lot of time and knowledge. Having a beautiful plant is not easy. As a well-established artificial plants manufacturer, we have the solution for our artificial plant suppliers and artificial plants wholesalers. Artificial plants take their time, maintain their picturesque beauty year after year, and will never be dismissed as fakes.
Artificial plants provide serious longevity to manicured beauty and can save you money in the long run. With that in mind, it's understandable that people opt for cheaper, safer, prettier, and simpler ways of artificial plants suppliers and artificial flower wholesalers.
Artificial plants and flowers wholesalers can reach out to clinics and hospitals
Since most of the benefits of houseplants are related to seeing them in their surroundings, artificial potted plants offer similar psychological benefits when placed in the field of vision. Anxiety and depression are on the rise during uncertain times when people are isolated and social communication is minimal. Therefore, being surrounded by houseplants can be therapeutic and soothing. Artificial plants and flowers wholesalers can reach out to tendering for clinics and hospitals for bulk purchase. Lining floors with our fake grass pads and placing tall artificial floor plants can help bring an outdoor charm to your space, improving mental well-being and reducing anxiety, lowering blood pressure levels, and reducing pain, distress and physical well-being during recovery. Patients who saw artificial plants in bloom within sight reported discomfort.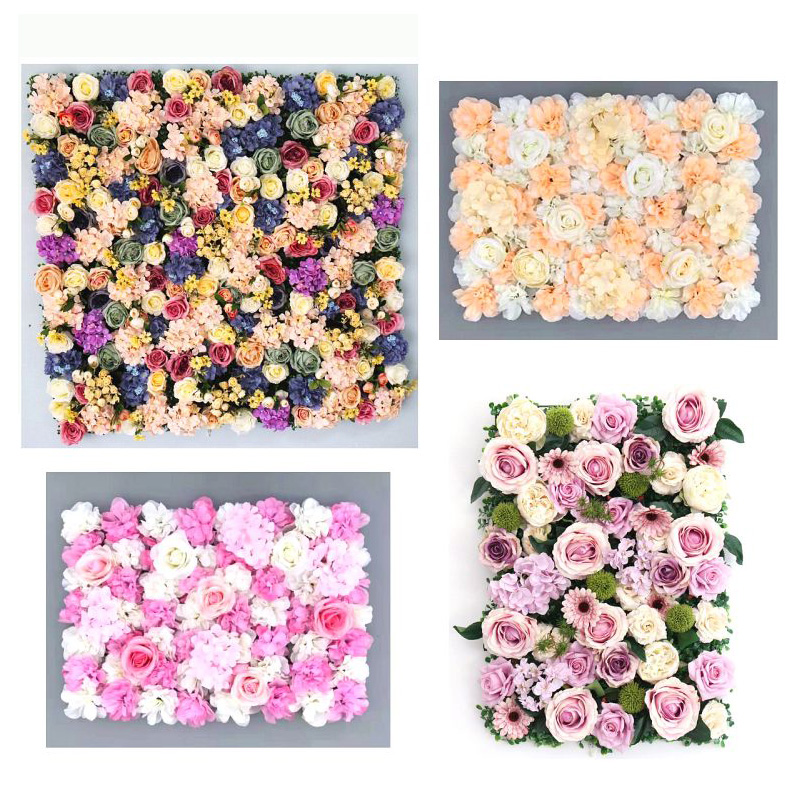 Artificial flowers and plants can be placed anytime, anywhere - Order your first plant from the wholesalers and suppliers
People will choose artificial or just fake plants and flowers to promote the effect of a green environment. Artificial flowers don't need a water change (should do this every day to keep them looking fresher…who remembers doing this or will be disturbed? Pick up the fallen petals and remove the stems from the vase, then discard the stinky and wilted ones stems. All our artificial flowers require only an occasional light blow with a hair dryer in cool conditions to remove dust. Wiping with a clean cloth or baby wipes will also work. Artificial flowers can be placed in any room of your choice, Don't worry about the room being too hot or too cold. Silk flowers always look beautiful like you just put them in a vase.
Hypoallergenic Flowers…Are you suffering from hay fever? If you love growing flowers at home but know you can't because if you did you'd be sneezing and sniffing all day, our silk flowers are perfect. Since artificial flowers have no ill effects, they are perfect for your workplace reception, hair and beauty salons, medical centres, dental operating rooms, and of course, your home. Some people are allergic to pollen, so if you're giving flowers as a gift, here's something you might not know.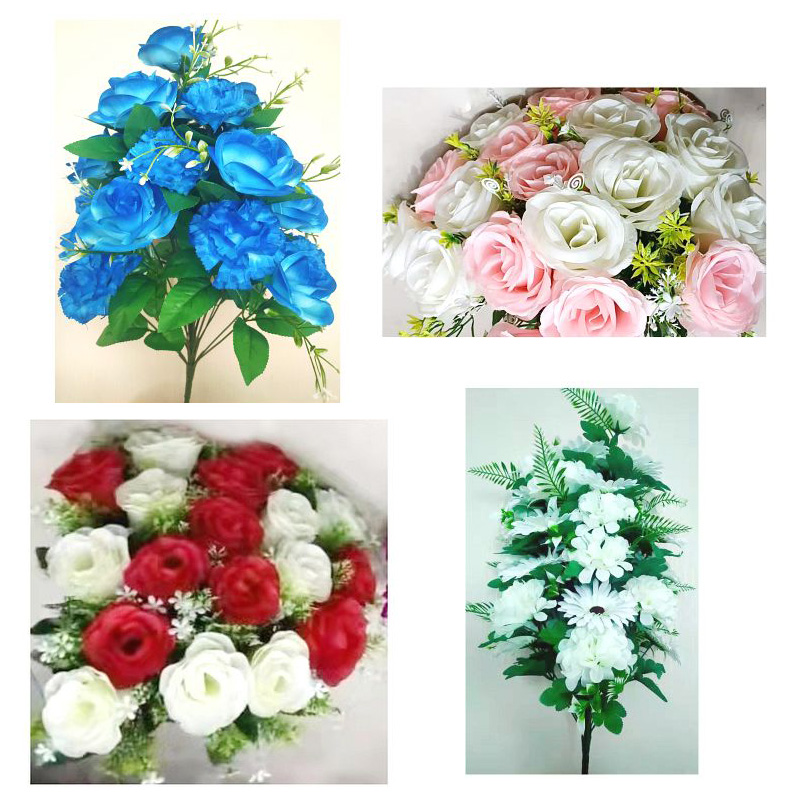 Tips from artificial plant manufacturer and artificial flower wholesale: #1 Cost
Total cost…usually flowers last up to a week, and often less, and certainly don't look their best after five days. If you like beautiful flowers around your home or workplace, the cost of changing flowers every week of the year will increase. Put our luxurious artificial flowers in a vase and enjoy the beauty of fresh flowers at the end of the month without paying a fortune. Our silk bouquets and arrangements are custom made, and all of our artificial flowers are carefully selected for their beauty and lifelike appearance.
Tips from artificial plant wholesale and supplier: #2 Wedding flowers
Wedding flowers… they are an effective way to add a touch of natural beauty to your big day and tie into your bridal bouquet. Silk wedding flowers have become a popular choice. Our stunning artificial flowers are of high quality and will stay beautiful, so by choosing our artificial flowers over fresh, you won't compromise on beauty! Order from an artificial flower supplier today!
You can also reuse your beautiful silk wedding flowers…the worst part about getting real wedding flowers is that they all go to waste once the event is over. If you choose silk flowers, you can choose to take them home or give them as gifts to your guests, friends and family. They also make a lovely keepsake that will bring back fond memories. A fresh bridal bouquet only lasts one day, but choosing one with high-quality artificial flowers allows you to keep it forever.
Tips from artificial plant supplier and artificial flower wholesale: #3 Pet-friendly
Pet-friendly flowers… Some flowers and plants can be highly toxic to cats and dogs. Our furry animal can be very curious and will want to play and chew flowers because we can't watch him all the time, which is the last thing we want. All types of lilies are deadly to our feline friends. Our exquisite silk flowers look just as good as fresh flowers, giving you peace of mind that your beloved pet will not be harmed in any way.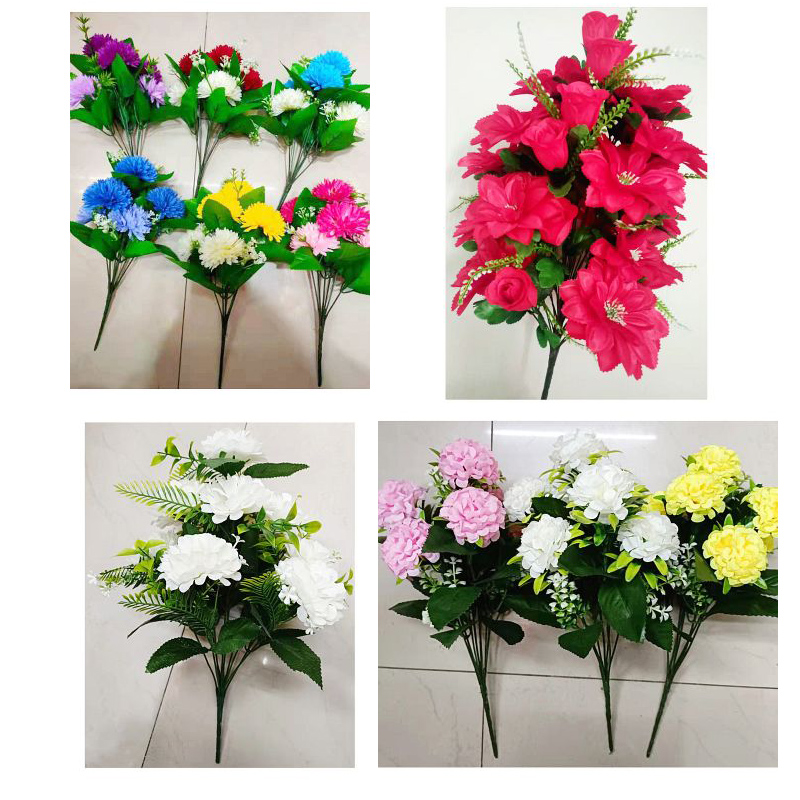 Tips from artificial plant wholesale and artificial flower wholesale: #4 Always blooming
Flowers are always in bloom… usually when you buy flowers they are still in the bud, which is not always what you want them to look like. If you have guests coming to a dinner party, you want the flowers to be open and at their most beautiful. Our faux bouquets will always have a few blooming flowers, so there's no need to wait for the buds to open. They are ready for you to admire and your guests will be impressed by the floral displays you put on display.
We are one of the top artificial plants and flowers manufacturers in Hong Kong. We have a full catalog of any artificial plants and flowers you can think of. Whether you're looking for a wholesaler for a large outdoor event or just an individual buyer looking to decorate your living room, we've got the service you need.
But even so, there's still uncertainty surrounding fake plants. For example, plant enthusiasts have been asking questions about whether fake plants cause cancer and whether they absorb sound. We've rounded up some of the most frequently asked questions about artificial plants, read on to find out the answers.
Artificial Plant & Flower Manufacturer Wholesale Supplier - Frequently Asked Questions
1) How to choose better quality artificial plants and artificial flower suppliers?
Artificial plants should have variations in color and texture. Look for fake plants that mimic specific live plants, such as aloe vera, spider plants, or banana trees. Skip leaves that have obvious false features – leaves with fake raindrops or unnatural colors. Since no plant is perfect, avoid those with perfect, identical leaves. Choose plants with tiny details, such as the delicate root sheaths at the base of the plant, or even the dirt around its base.
2) How to make your artificial plants look natural? Any suggestions from artificial plant wholesale?
Make sure your pots fit the features of your home. Try baskets, glass bowls, metal cases or ceramic pots with bold colors or designs.
Put your fake plant in a place where real plants can easily grow. If you stick a fake plant in a dark corner of your kitchen, it's obvious that the plant is fake.
Make sure you keep your fake plants clean. Dust and dirt are giveaways that plants are not real.
3) How to clean artificial plants? Any steps or processes from artificial flower wholesale?
Good quality fake plants usually live longer than their real counterparts, and in turn they cost more. So it pays to keep those expensive fake plants clean.
4) How do we measure our artificial trees and fake plants? Any measuring standard from artificial plant suppliers?
We make every effort to present our products as accurately as possible. As you can see in the photos, we measure each item after it takes shape and shoot from the widest or tallest reference point. For height, we start with the floor, the bottom of the pot (even if it's non-decorative, and a simple black pot or trunk.) Then we measure the tallest leaves, flowers or branches, think of a top Christmas tree. After you do some fun DIY customization, there may be some slight differences. We usually also provide the size of the pot or vase for reference.
5) What are artificial flowers made of? Do you have any common materials from artificial flower suppliers?
Artificial flowers are made from a variety of materials, from paper to silk, but the most common materials are polyester for flowers and plastic for stems.
However, higher-end artificial flowers and plants are often made from silk, rayon and cotton. The stems are usually wrapped with tear-resistant paper designed for the manufacturing process. By using these special materials, stems and flowers look more lifelike, actually last longer than low-cost alternatives, and can provide a longer lifespan when properly cared for.
6) Can I mix artificial flowers with live flowers from an artificial flower wholesale and supplier perspective?
Yes, of course you can. Adding artificial flowers to a site arrangement allows you to include flowers that may be out of season or too expensive to be part of the decor. Just follow the same tips in question #2 to make your fake flowers look as real as real ones.
7) What are the benefits of artificial flowers wholesale?
One of the main benefits of using fake flowers is that they usually don't aggravate allergies, allowing those who spend time sneezing around live flowers to enjoy their beauty without aggravating allergies.
Artificial flowers also offer versatility that live flowers cannot, because artificial flowers can be placed anywhere in any temperature condition. Artificial flowers and plants are also easy to care for, making them ideal for those who travel a lot or simply don't have time to care for live plants.
8) Do artificial plants attract bugs? Do you have cleaning tips from artificial plants wholesale?
The short answer is that fake plants do not attract insects. Most fake plants are made of plastic, rubber and silk, and they won't attract spiders or bugs of any kind. However, that's not to say that bugs won't get into your artificial plants.
Other factors in your plant arrangement can attract bugs, including your potted plants. I recently decided to replant a faux outdoor plant on my deck and found that a swarm of ants had entered the potting material. So yes. It just so happens that your fake plants may have bugs.
As with any potted plant, the key is to make sure you occasionally spray the pot and plant with a mild insecticide, or use an organic material that repels insects.
9) Do artificial plants cause cancer? Any toxic materials from artificial plants wholesalers or manufacturers?
Understandably, this is one of the most searched questions about artificial plants. Fake plants are made of plastic, and some plastics can cause cancer. But your TV is made of plastic, so is your laptop, dishes, washing machine, etc.
Everything in your home made of plastic can cause cancer, but most don't because they are low in plastic.
The key is to understand the plastic content and the gases they release when heated or cooled. As with all things, do your research and buy quality artificial plants that don't emit volatile organic compounds.
If you want to buy artificial plants but are nervous about them, use them outdoors first. In outdoor locations, such as decks or patios, deflation will rarely harm your health.
10) Can artificial plants survive outdoors after purchasing from artificial flowers wholesale?
It doesn't sound like a broken record, but it all depends on the type of artificial plants you buy, where you place them, and how you maintain them. If you buy cheap artificial plants at the box store, plant them in full sun, and don't protect them…they won't last.
But if you buy quality artificial plants, rotate them with other artificial plants in sun and shade, and protect them with a UV spray, they can last for years.
So, the way to make your plants last outdoors is to buy high-quality fake plants. Some of the easiest outdoor fake plants to maintain include boxwood pruning and agave plants.